There's Another, Hidden Rockefeller Auction With Real Bargains
Nadeau's auction house in Connecticut is very quietly hosting its own Rockefeller estate sale.
By
Much of the success of Christie's $833 million estate sale of David and Peggy Rockefeller's belongings can be attributed to the Rockefeller name. It's hard to imagine a gold money clip selling for $75,000 without it.
 But the real test of the Rockefeller mystique might not have been at Christie's. It might instead come in two weeks at a small auction house called 
Nadeau's Auction Gallery
 in Windsor, Conn.
 "Christie's went through and took their $850 million worth of stuff" from the Rockefeller estate, explains Edwin Nadeau Jr., president of the auction house. "And then there were some items left."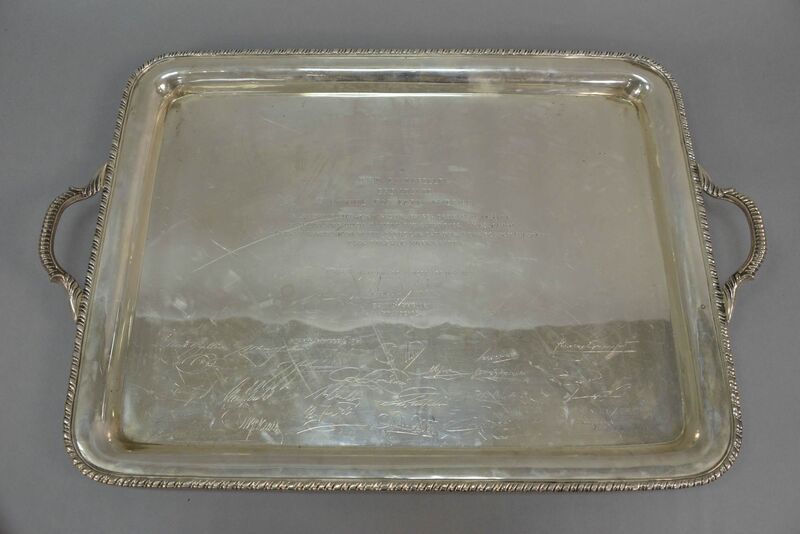 After collecting all the objects and throwing out a few pieces Nadeau's didn't think it could sell, the house has organized close to 623 lots, which will hit the auction block on June 2. "There wasn't a lot of garbage," says the auctioneer. "It was pretty clean, and everything had some value, at least."
The sale is expected to bring in from $200,000 to $400,000.
The cheapest lot contains three objects: an iron doorstop in the shape of a sheep, an iron horseshoe-shaped boot scraper, and an iron boot jack (used for prying off boots) in the shape of a beetle, all of which are estimated from $30 to $80.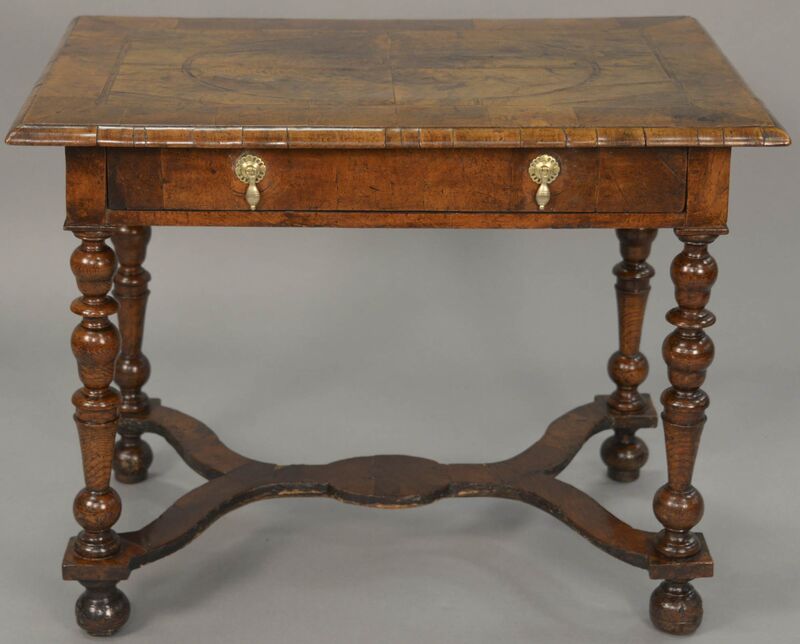 In what might be the bargain of the year, the second least-expensive item is a sterling silver match safe inscribed with Rockefeller's initials, the words "The White House," and the date "5-16-63" (six months before President John F. Kennedy was assassinated). It carries a high estimate of $100.
"A lot of things are inscribed with the Rockefeller monogram" says Nadeau. "Normal things like silver trays, but even towels with a big R on them."
Wildly Low Estimates
Assuming the enthusiasm from the Christie's sale carries over, dozens of lots should appeal to people eager for the sheen of  Rockefeller provenance. For a high estimate of $100, bidders could golf with Rockefeller's golf clubs; for $150, win six trays full of crystal Champagne coupes; or, for a low estimate of $50, admire a signed photo of Japan's Emperor Akihito, set in a silver frame.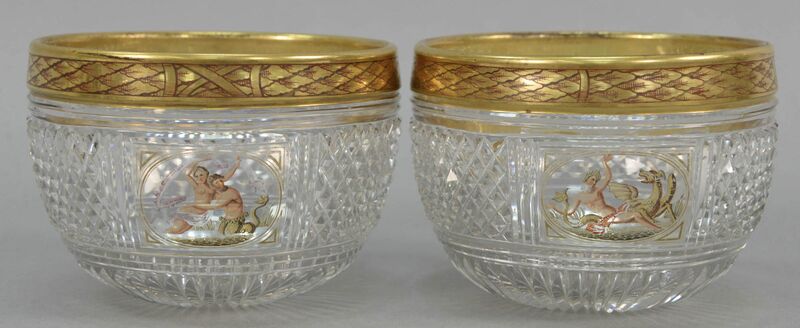 Other lots with wildly low estimates include an 18-piece set of Baccarat wine and brandy glasses (estimate: $200); an ornate silver-and-enamel boxinscribed to Rockefeller from the Pakistani banker, Agha Hasan Abedi (estimate: $250); gold cufflinks from Cartier (estimate: $250); and an ornate, polychromed sleigh from the 19th century, estimated from $200 to $400.
There are higher-priced items, too. A massive, pastel-colored flatweave carpet carries a high estimate of $500, while a large basket, woven entirely out of silver bands, has a high estimate of $800.
Fittingly, as in the Christie's auction, the most expensive lot in this sale is by Pablo Picasso. An aquatint of a bullfight, signed by the artist, is estimated to sell from $5,000 to $10,000. It bears inventory labels from both Nelson Rockefeller and David Rockefeller.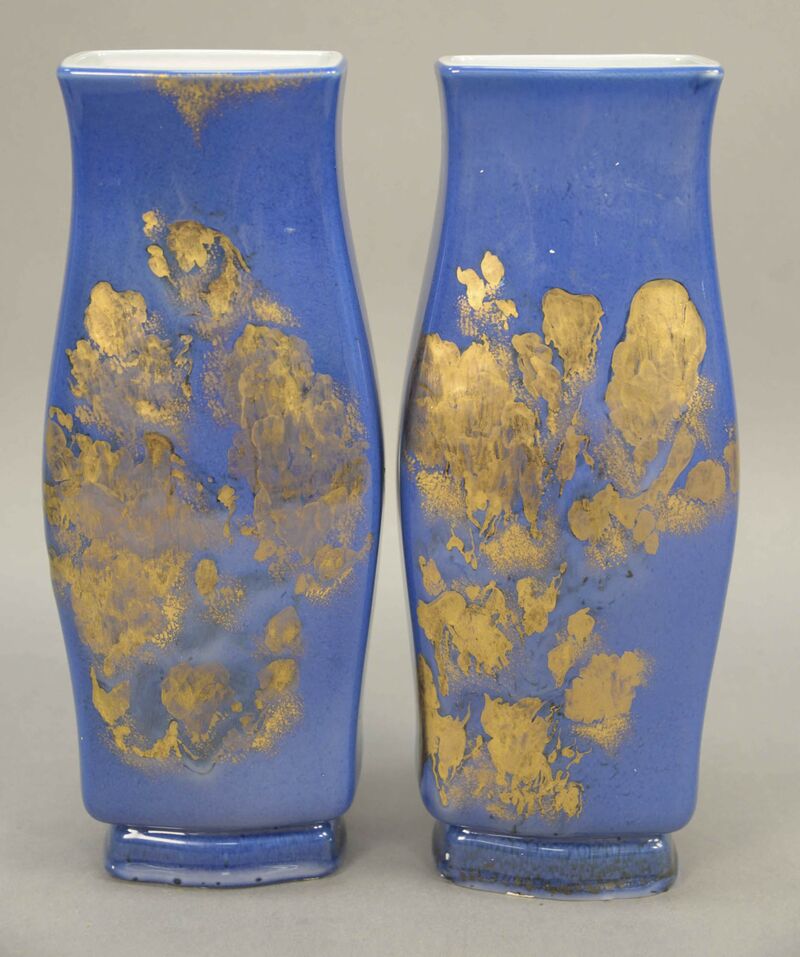 Under the Radar
Much of the fun of assembling the sale, Nadeau says, has been from peeking into the lives of one of the world's most famous—and certainly the wealthiest—families.
"Everything was cataloged, and about 90 percent of the lots have a special Rockefeller label on the back," he explains of David Rockefeller's personal system. Some items even have two labels—one from David Rockefeller and one from his legendary father, John D. Rockefeller Jr.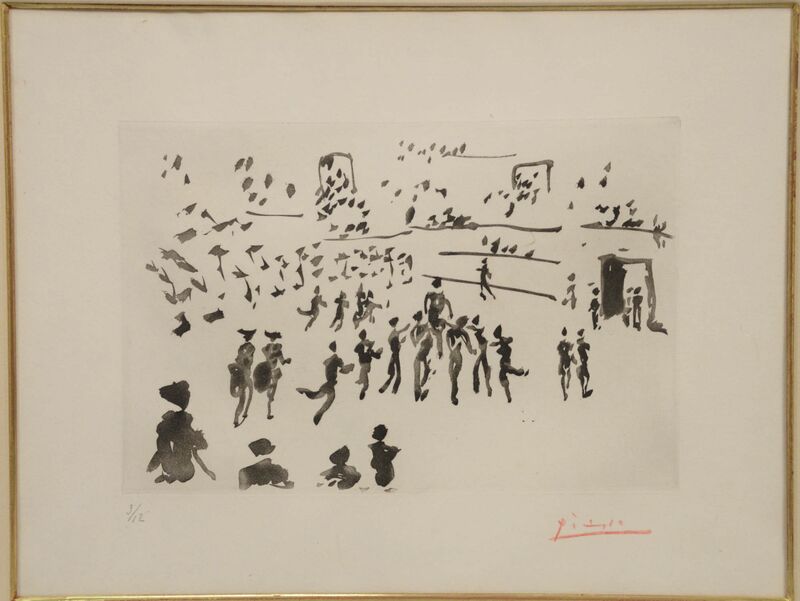 Nadeau acknowledges that his sale might be slightly under the radar, especially compared with the international marketing bonanza that preceded the Christie's auction. "We were told that Christie's wanted to make a big splash, so we couldn't advertise until after [their sale] was over," he explains.
"The cufflinks and stuff they sold—looking at those values, we're just sitting here and going, 'Well, it would be nice to have half of that."